Special Offers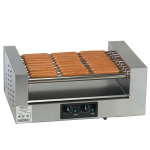 Stop by Vestal or Ithaca Taylor Rental for this great special - just in time for the graduation party!
Valid 5/01 - 5/31/2019
Expert Articles & Advice
May 1, 2019
Pressure washers have been very popular in recent years --and with good reason. They are extremely versatile tools that save a lot of time, often with great results. A lot of cleaning can be accomplished in a little amount of time.
Bulletin Board
What's new in our Party Rentals? Gold & Copper Tableware, Sailcloth Tents, Farm Tables AND Farm Table Accessories such as: barrels, display crates, rustic beverage servers, burlap runners, lanterns, barrel bars and tables, even steel trough coolers to keep your drinks cold!
Remember to reserve your tents and party supplies early for college and high school graduations!
Our stores will be closed on Monday to observe Memorial Day! Have a safe holiday.
Videos
Party & Event
Take a look around Vestal Taylor Rental!
More Videos brought to you by Vestal, Ithaca & Corning Taylor Rental!